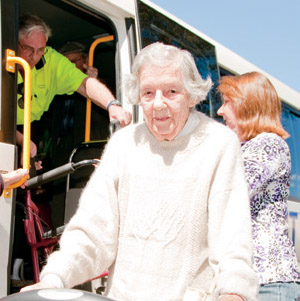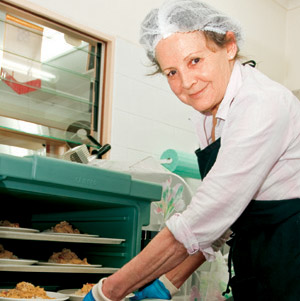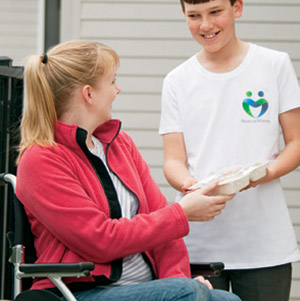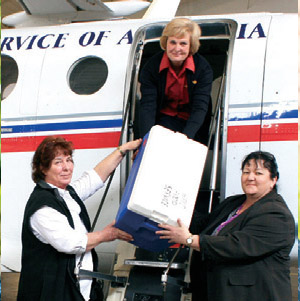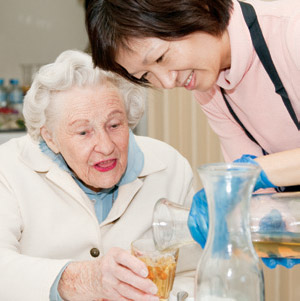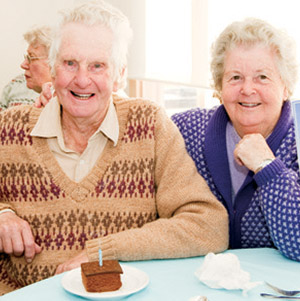 ---
---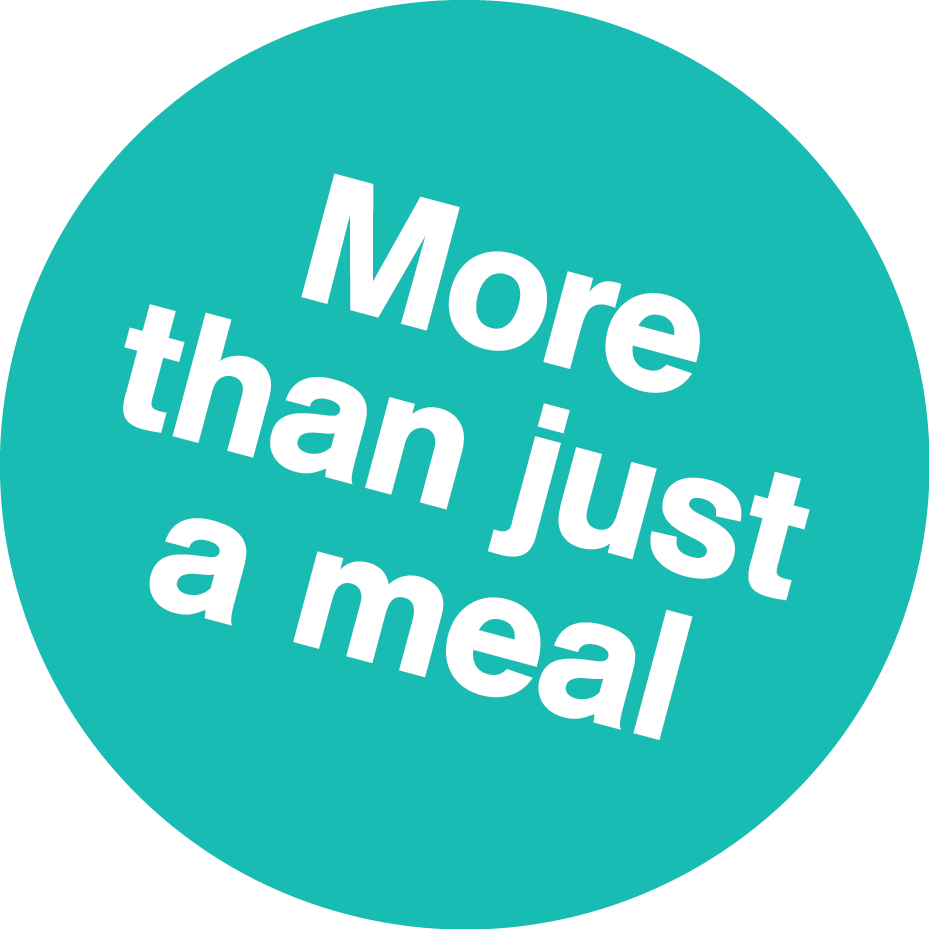 "

A 3 course nutritionally balanced meal delivered to your home

"
Our friendly volunteers deliver 365 days a year – rain hail or shine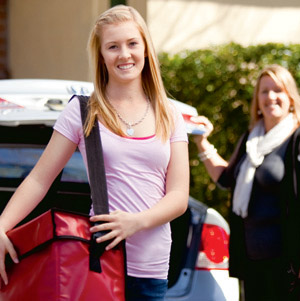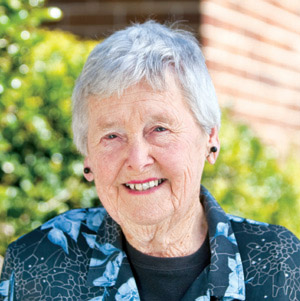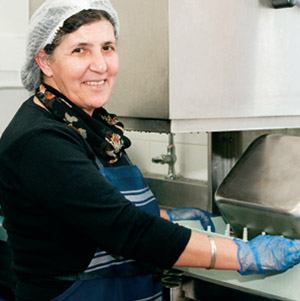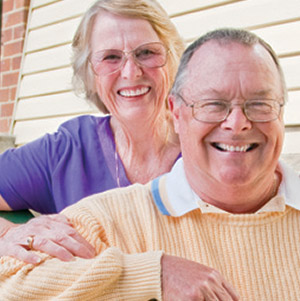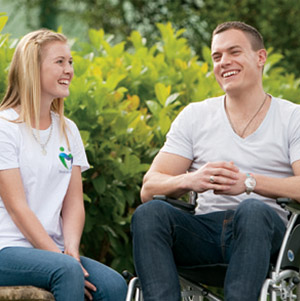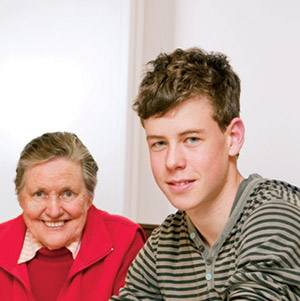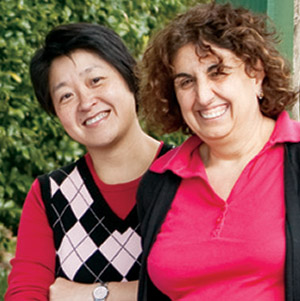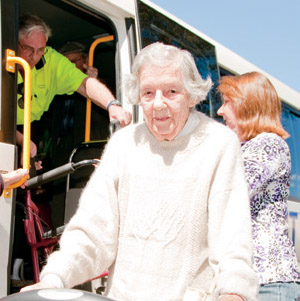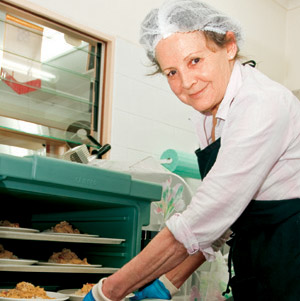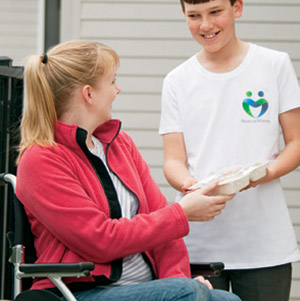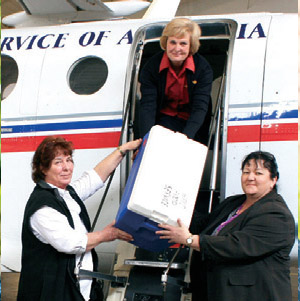 ---
---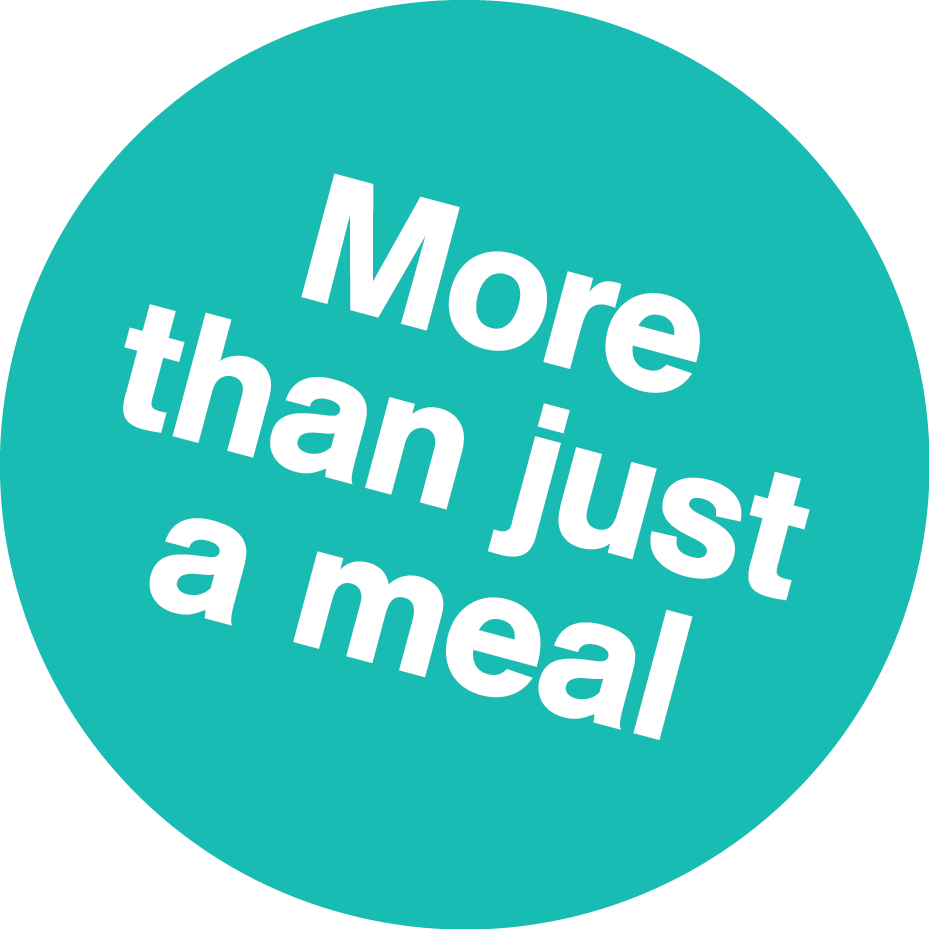 "

A 3 course nutritionally balanced meal delivered to your home

"
Our friendly volunteers deliver 365 days a year – rain hail or shine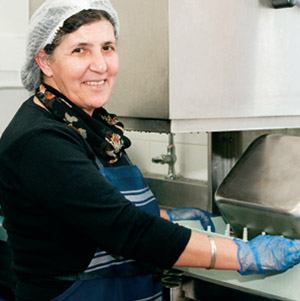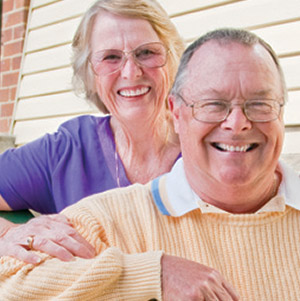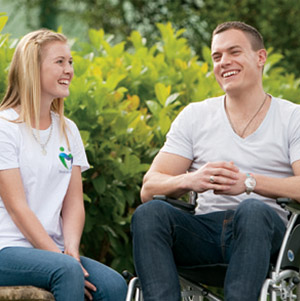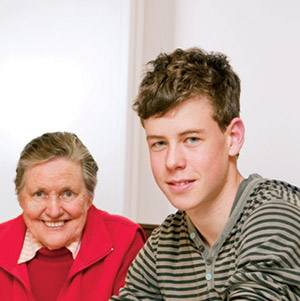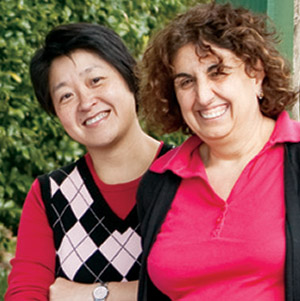 About
---
The organisation

Meals on Wheels has had a place in the hearts and homes of Australians for more than 50 years. Helping frail older people and younger people with disabilities and their carers stay in their homes where most are happiest is at the heart of what we do.
Albury Meals On Wheels Inc. is a non-profit organisation. We provide meals to people in our community over the age of 65 or 50 years for Indigenous Australians, whom without a meal service would be at risk of premature or inappropriate long term residential care.
Meals on Wheels are also available to younger people with a disability and those who are not eligible for funding assistance, but who wish to purchase meals on a full cost basis.
Meals on Wheels are also available to carers of older people or those with a disability. The Carer Gateway is a new national website and phone number to help carers access information and advice and connect with services in their local area.
Carer Gateway
---
Carers can use the Carer Gateway via:
1800 422 737
www.carergateway.gov.au
To obtain assistance and a referral please phone:
My Aged Care (MAC) on: 
Or, contact Albury Meals on Wheels and we will happily assist you in the process of registering with My Aged Care (MAC).
---
---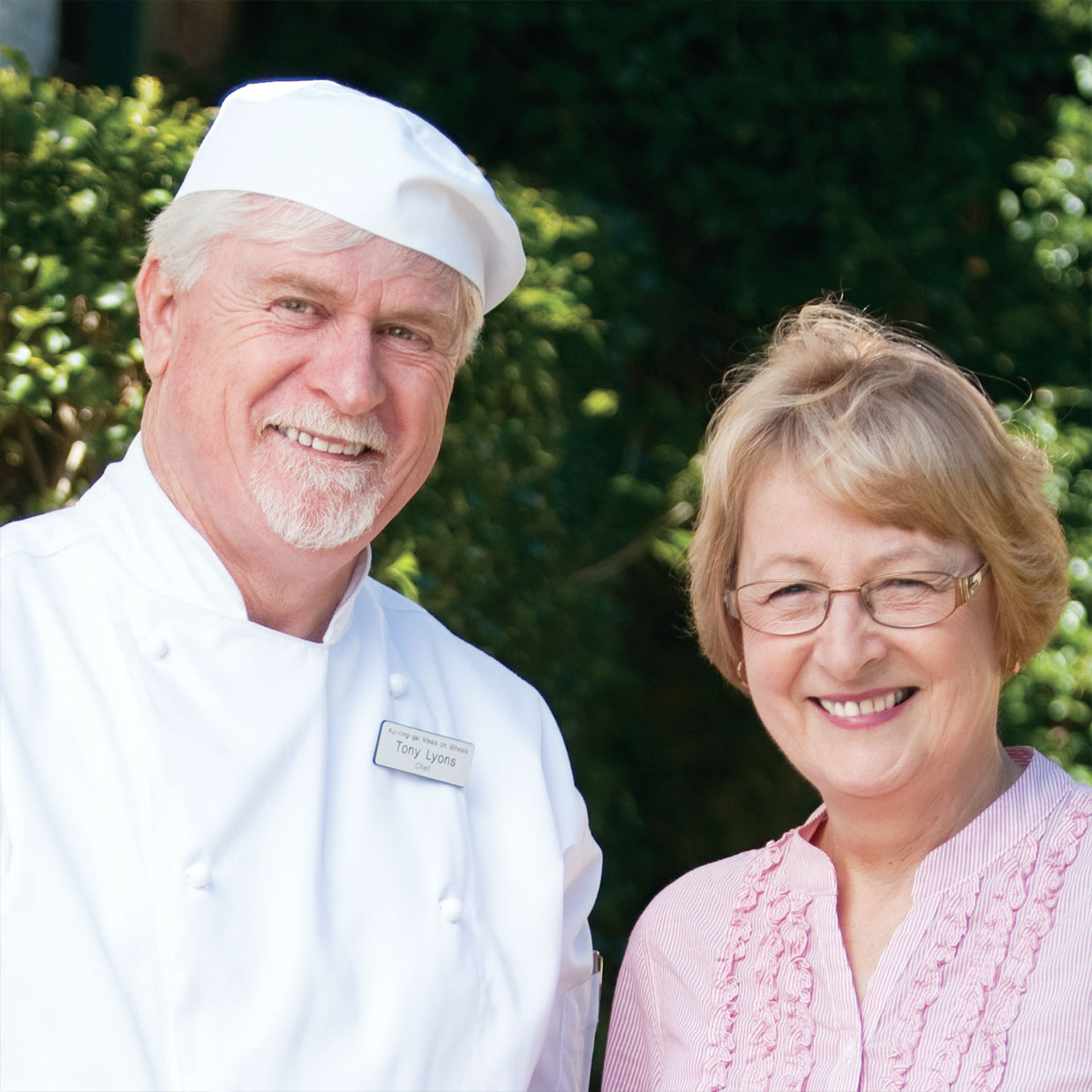 ---
---
"It's the sense of belonging. It's the personal connection with the caring Meals on Wheels teams in the office and kitchen. I didn't know how much difference it would make in MY life until I joined this amazing team."
Susan McDowell, Volunteer
"I volunteer for the pleasure of doing it, and I meet beautiful people everyday. The other day I met a lady who is 94 and still playing the piano. You get touched by so many people and you get the reward of a smile."

Martin West, Volunteer
Our Meals
---
We now offer a variety of quality Frozen meals as well as the
Fresh cooked.
A 3 course delight

Meals on wheels delivers healthy meals to clients' homes to not only ensure their nutritional requirements are being met, but to provide regular social contact and a friendly check to see all is well.
Our meals are prepared daily by Albury Wodonga Health service. The meal consists of a juice, a soup, a main meal and a sweet.
Our meals are cooked fresh each day and delivered hot, meals can be
heated whenever required. We can cater to most dietary requirements such as:
Diabetic
Gluten free
Allergies
Vegetarian
Or, texture modified that is:
All food is prepared with no added salt & low cholesterol ingredients.
Please contact the Albury office for price and payment options.
Volunteer
---
Join our team!

We welcome all enquiries to join our fabulous team of volunteers.
We're always on the lookout for volunteer drivers, delivering meals into people's homes.
No matter what an individual can offer, every bit of help adds up to a happier and healthier community.
Please contact us to begin helping out in the Albury area.
Funding
---
The gift of giving

Albury Meals on Wheels receives funding via the Commonwealth Home Support Programme (CHSP), which is funded by the Australian Government's Department of Health.

Related Meals on Wheels Associations
---
NSW Meals on Wheels Association

Australian Meals on Wheels Association